What type of design work can you help me with?
What type of design work can you help me with?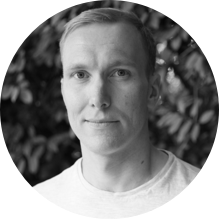 By Carsten Pleiser
updated 8 months ago
Graphic design is a widely used term and can mean a lot to different people. While we do support many different types of designs, we're not the best fit for every type or request.
To help you decide if our service is for you, here's a simple rule:
Can you explain the design requirements in a few sentences?
Can you show an example of something similar?
Would you be able to send some ideas for inspiration?
If you answered any of the above questions with yes, great news, we can probably help you. On the other hand, if your design requires a phone call, a long conversation or if you need a new brand identity from scratch, we're probably not the best fit for you.
To give you some examples of the design requests you can with us, here's some of the work we've done in the past:
Display ads for Facebook, Google & Co.
Print or digital brochures
Case studies
Client postcards
Exhibition & Trade show material
Event invitation
Flyers
Blog Header Graphics
Hero images for landing pages
Removing backgrounds from images
Image manipulation
Logo revisions & enhancements
Simple infographics
Instagram quotes & graphics
Stickers
Promotional items
T-Shirt graphics
Presentations
And many, many more types of requests
Our clients never run out of new ideas on how to get the most out of Design Buffs.
If you need any of the above, Design Buffs is worth giving a try.
Did this answer your question?