Your design request starts with a kickass design brief. This brief outlines everything your designer needs to know to hit a home run with the design work they do for you.
Here at Design Buffs, we keep our briefing forms short & simple: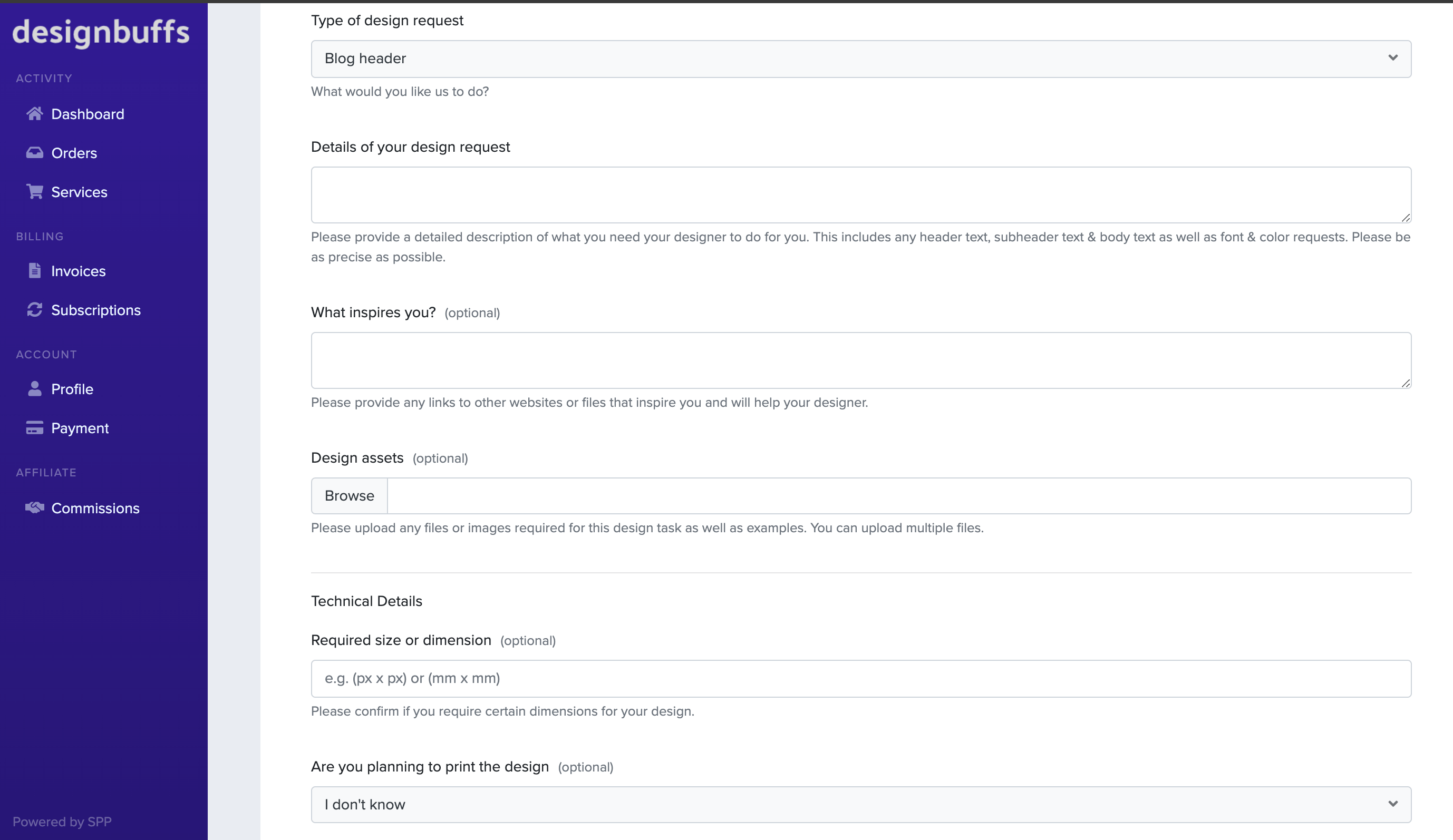 1. Type of design request: Simply pick from the dropdown of available options
2. Details of design request: Include any requests for the copy (e.g. body text, header, subheader) as well as colors & fonts
3. What inspires you: You can provide any links to other websites or files that inspire you. This will take the guesswork out of the design process and helps your designer understand your taste. Here are great sources for design inspiration.
4. Design assets: Use this field to upload any files required for the design task as well as examples. This could be logos, fonts or other imagery
5. Required sizes or dimensions: If you need any special sizes for your design, please specify here.
6. Do you plan to print the design: This helps our designers provide you with the correct format optimized for screens or print
Last, but not least, we do use a priority field. Here, you can indicate how important that design task is and we'll prioritise accordingly.